Jesus came that we might experience life to

the full (John 10:10). We are passionate about

introducing people to Jesus.
Rev. Chris Thompson
September 2018
August 2018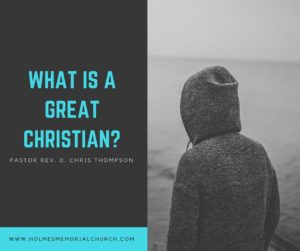 Introduction
• Follow up to "What is a Great Church"
• Christian is Christ's man
• Jesus is accepted as Lord and Master.
• One who has fallen in love with Jesus
• Four terms applied to Christians in N.T.
---
July 2018